Scammers are using Internet dating sites to break the hearts and bank balances of Western Australians.
Internet dating sites and chat rooms have increased in popularity over recent years with many singles finding it an easy way of meeting people.
But like everything, scammers are always on the look out for easy ways to fleece people of their money. And unfortunately, some people let their heart rule their head by falling victim to these clever cold-hearted Romeos and Juliets.
WA ScamNet is aware of a number of cases where Western Australians have been conned out of thousands of dollars, including one man who lost about $100,000 trying to bring his "bride" to Australia.
Scammers find their victims by posing as singles on Internet dating sites or by prowling chat rooms or other sites looking to pick up vulnerable singles.
They cultivate their victims over weeks and months to gain their trust before reeling them in with requests for money or assistance.
The request for money might be to help a sick relative or to pay for airfares so you can meet. One WA victim was asked to cash some travellers cheques and wire the money on to the man, the cheques were fakes and she ended up thousands of dollars out of pocket.
Be aware scammers may also be fishing for personal information so they can assume your identity.
Most legitimate dating sites and chat rooms provide helpful tips on how to protect yourself from scammers. Their advice can be helpful.
Here are some tips on how to avoid being scammed by a romance scam.
Always guard your anonymity and personal information until you are comfortable with the person. Ask lots of questions, trust your instincts if you have any doubts, be cautious and be selective before providing such information.

Be wary of emails from overseas-based singles, particularly if they start confessing their love for you within weeks of emailing you and despite never having met you.

Watch out for personal photographs which look "too good to be true".

Be cautious of singles asking too many questions about your financial status. Keep the topics to hobbies and interests.

Be very wary if they start mentioning a financial difficulty or needing financial assistance. Never send money, particularly by wire transfer.If you are using a legitimate dating site and feel uncomfortable about the person, report it to the site.
The Australian Competition and Consumer Commission has produced dating site guidelines to combat scammers see their guide to dating website best practice.
For more tips see the Australian Communications and Media Authority's guide Online dating: staying safe.
20 April 2012: $150,000 lost to scammers posing as US military
Two heartbreaking stories have been reported to WA ScamNet in the space of two days and they have a common theme – the romance scammers were both posing as US military.
One woman lost $140,000 and the other lost $10,000. Both linked up with the con artists via separate reputable dating websites.
One was tricked into handing over funds after an elaborate tale, which involved fees to release Gold being held in security, and the payment of costs associated with the 'American' travelling to Australia.
The other woman was hooked in by a cruel story about a child needing medical treatment.
News stories
There are plenty more romance and other scam stories where these came from, just take a look in our
news collection
.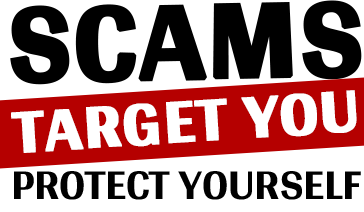 If you would like to be alerted of the latest scams in WA, please add your name and email address in the boxes below and click the red button to subscribe: