Scammers pose as Consumer Protection
New twist in Microsoft tech support scam
Scammers are contacting their victims to offer them money back in a compensation scheme which they claim is being run by Consumer Protection in Western Australia.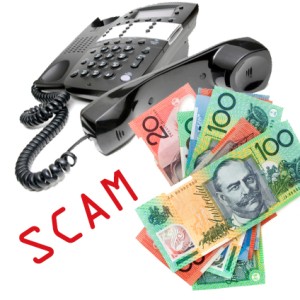 A 64-year-old man from over East, who had previously fallen for the Microsoft scam (where a cold caller pretending to work in tech support gains remote access to the victim's computer) was contacted by a scammer who said his name was Alex Rudolf from the WA Department of Consumer Protection (there's no-one by that name who works for the agency by the way).
The scammer offered the man reimbursement of monies paid to a computer repair scammer 6 months earlier and wanted credit card details, driver's licence number and residential address in order to provide the compensation.
The scammer wanted the man to set up a Western Union account in order to receive the compensation. We're guessing there would have been a request for some sort of fees or charges had the man got caught up in the scam.
Thankfully however, the man asked to be provided with a letter headed confirmation of the offer and proof of identification. The scammer gave the man a number to call, which was taken from the Department of Commerce Corporate website but does not work when dialled from the Eastern States.
The man realised it was an attempt to con him and contacted WA ScamNet at Consumer Protection to report the scam so that we could warn others.
This is not the first time scammers have pretended to be from a scheme which offers Microsoft scam victims compensation. Read our previous warning: Microsoft scam take two.
Scammers have also posed as WA ScamNet or Consumer Protection in other situations such as: Nigerians impersonate WA ScamNet.
Neither Consumer Protection nor any other Government agency offers a compensation scheme for scam victims.
Government agencies will not call you out of the blue to offer you money and request money in order for payment to take place. Government agencies do not take payment via wire transfer (Western Union etc.) or payment vouchers such as Ukash.
Always be suspicious of requests for money (e.g. fees) to access money which is supposedly owed to you.
Don't forget it's not just Consumer Protection and WA ScamNet that could be impersonated. You should also read:Law Enforcement Agency Scams.