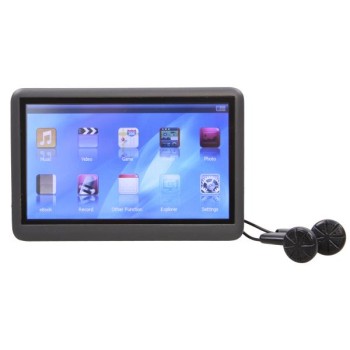 Social networking sites aren't always as friendly as they seem.
While they can help you meet new people online, catch up with the latest goss and find friends from long ago, some of these sites are also targeted by scammers trying to make money out of you.
February 2018 update
WA ScamNet has been getting reports from Facebook users about a message from a 'friend' which says something along the lines of:
"I've won money and you have too. Get in touch with this person who is running the lottery to claim your prize."
We have reports from two people who followed the instructions and made the mistake of paying fees, through money transfer services Western Union and MoneyGram, supposedly to access their winnings. BUT they lost the money because there is no lottery – it's a scam!
In those cases, scammers had actually cloned the friends Facebook profiles by replicating their name and photos. WA ScamNet had those fake accounts shut down.
Facebook splash lottery
Our Geraldton office has received complaints about a lottery winning scam – and just to prove everyone's at risk – even a couple of Consumer Protection officers were targeted.
The scam contacts people via a mobile phone text message made to look like it's been sent on behalf of Facebook.
As usual, huge amounts of money are offered.
Recipients are told they have won up to $750,000 in the 2011 FB Splash Lottery.
It even goes so far as claiming that Facebook founder and CEO, Mark Zuckerberg, personally selected the winners' names.
Recipients are instructed to email 'R C Morgan' through a Google mail address and told to send hundreds of dollars so the winnings can be delivered to their doorstep.
The scam tells recipients the 2011 FB Splash Lottery was set up to 'serve as a means of appreciation to our customers and to help our customers fight off poverty.'
Of course what it's really designed to do is help the scammers get rich by stealing your money.
Consumer Protection has checked with Facebook and their Sydney office has confirmed that Facebook has not authorised any Splash Lottery messages.
So if you get a mobile phone message that looks like it's from Facebook and claiming you've won the 2011 FB Splash Lottery, don't reply or follow any links, just hit delete and block the sender.
We have more advice about how to spot social media scams.
Don't fall victim. If you get a dodgy message at any time telling you you've won big money, report it to WA ScamNet on 1300 304 054.
Related Scams
Lotterywest scams

An email using the Lotterywest logo and other unauthorised images has been received by many WA consumers advising them of a bogus Lotto win.

Read More...

Biotal diet pills

A Dutch scammer has come up with a particularly distasteful way of flogging diet pills – tell the customer they've won pension payments or cash.

Read More...

ILS

ILS claims you have won up to $65,000 in the ILS Big Draw Campaign. This is just another lottery ticket seller. If you are going to play lotto then stick with the government regulated system in Australia. Profits from the Australian lotto system go to legitimate charities that help fellow Australians … not foreign company profits.

Read More...