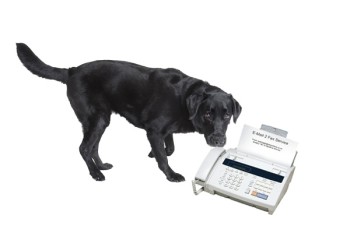 Consumers are being hooked by the lure of cheap products from government and law enforcement disposal sales and auctions.
Items promoted include:
mobile phones, lap tops and mountain bikes

Government vehicles

jewellery, Hi-Fi equipment, digital cameras

Wide screen TVs, home theatre systems and video camcorders

Power tools

Office equipment.
Consumer Protection has received reports that unsolicited faxes are sent to consumers which provide that consumers can obtain current details of government auctions in which goods can be purchased at bargain prices. In order to obtain this guide, consumers are required to dial a fax number.
Fax back calls can cost $5.50 per minute or more, and can take 6 to 9 minutes to receive the guide. That can be close to $50 for information you could find for free!
Similar offers in the past have been found to be of little value and can land those who call the premium fax numbers with huge telephone bills. It is especially important to tell employees not to respond to this type of fax back scheme, as the costs are paid by the business not the person responding to the fax.
We suggest you save your money and keep an eye out for newspaper advertisements from auction houses that regularly dispose of goods on behalf of State and Commonwealth agencies. A simple Internet search of Police Auctions will result in over a million sites found worldwide…hardly any need to pay $50 to get the same information. Or you can contact local auction houses direct and ask to be put on their mailing list.
The Telephone Information Services Standards Council (TISSC) has a Code of Practice that requires businesses to clearly disclose their costs, and they must provide a 1300 or 1800 number for consumers to unsubscribe. For more information visit their website at www.tissc.com.au.
Fight back
Don't let your next phone bill come as a rude shock - always read the fine print and check the detail.
Be aware that any 190 service will attract charges higher than normal phone services

Ignore any 190 offers that are supposedly 'urgent' or time limited.

Avoid any overseas services linked with 190.

Avoid any 190 services that do not clearly disclose the total cost of their service.

Read all terms and conditions very carefully.

Shop or ask around locally to see if the 'offers' are elsewhere for cheaper.

Remember shopping locally may give you better redress if something goes wrong.

190 services, especially fax offers usually offer products available elsewhere, much cheaper.

Never be afraid to complain to your telephone company and the Telecommunications Industry Ombudsman if you feel you have been 'scammed' by a 190 service. Also let us know of your problem.

If you are suspicious of an offer, ring Consumer Protection or check our website.

With SMS ring tones and other services always ensure you read the terms and conditions prior to subscribing.

Businesses can request that your telephone company put a block on dialing 190 numbers.

Alert WA ScamNet.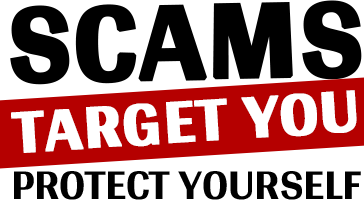 If you would like to be alerted of the latest scams in WA, please add your name and email address in the boxes below and click the red button to subscribe: