Watch out for the CROC!
Concerned about identity theft, scams and cybercrime? Learn how to protect yourself at one of IDCARE's free CROC community events
Visit one of the FREE community Cyber Resilience Outreach Clinics (CROC) events in Perth and regional WA for valuable information on hi-tech, deceptive and persuasive tricks used by cyber criminals. You will also find out about IDCARE resources and how you can access free community support services.
Help for spotting scams
The spotting scams fact sheet covers information on different types of scams, how to spot a scam and what to do if you have recieved a scam.
The fact provide advice on: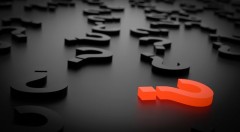 - Scams such as hot deals and finance, urgent threats and phishing scams
- Protecting your personal information, passwords, your computer / smart device
- Tips when using social media or online dating
- Tips on protecting your money
Remember:
- do not respond to random messages on social media
- do not buy gift cards from people you do not know
- if it sounds too good to be true, it probably is a scam
- report scams to WA ScamNet so we can warn consumers and shut them down.
ScamNet Talks
Do you want to know how to spot a scam? We regularly run presentations to groups about tips on how to spot a scam and what to do if you or someone you know has been targeted by a scammer.
Read more to book a session