Identity theft is a type of fraud that involves using someone else's identity to steal money or gain other benefits.
Common examples of identity theft methods
Phishing - the scammer tricks you into handing over your personal information.
Hacking - the scammer gains access to your information by exploiting security weaknesses on your computer, mobile device or network.
Remote access scams - the scammer tricks you into giving access to your computer and paying for a service you don't need.
Malware & ransomware - the scammer installs software on your computer that allows them to access your files or watch what you are doing on your computer.
Fake online profiles - the scammer sets up a fake profile on a social media or dating site and sends you a 'friend' or 'connection' request
Document theft - the scammer get access to your private information through unlocked mailboxes or discarded personal documents such as utility bills, insurance renewals or health care records.
List of Scams
A phoney fraud alert is similar to a phishing scam. It can come in the form of an email or a phone call claiming to be from your bank or financial institution. The scammer will usually tell you that your credit card or account has been cancelled because it was involved in criminal activity, or because they suspect your card or details have been stolen. This is a trick to get you to given them your account details.

Read More...

You have just received an urgent email from your bank notifying you of fraudulent activity. If you receive an email call from someone purporting to be from your bank and requesting account and password details, do not respond. Immediately contact your bank. Do not use the telephone number the email has provided.

Read More...

The email states that you need to confirm your PayPal information by going directly to a website listed or to click on the link attached.This is a typical phishing email sent by fraudsters in an attempt to collect sensitive personal or financial information from you.

Read More...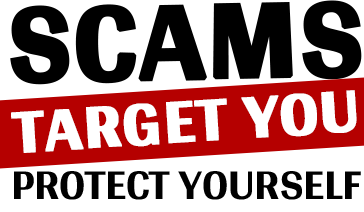 If you would like to be alerted of the latest scams in WA, please add your name and email address in the boxes below and click the red button to subscribe: