Psychic and clairvoyant scams are designed to trick you into giving away your money, usually offering 'help' in exchange for a fee.
How this scam works
Psychic and clairvoyant scammers approach you by post, email, telephone or even face-to-face to foreshadow a positive upcoming event or claiming that you are in some sort of trouble and offering a solution.
This solution could be winning lottery numbers, a lucky charm, the removal of a curse or jinx, or ongoing protection. The scammer will tell you that they will help you in return for a fee. If you refuse to pay, some scammers will threaten to invoke a curse or bad luck charm on you.
Scammers may try and talk you into buying a lucky charm or secret of wealth, and once you have paid, will send you a worthless item or nothing at all. Alternatively, the scammer may warn you of a false future event and then promise to protect you from that event in return for ongoing payments.
These kinds of scams can also lead to your name and contact details being put onto a 'victim list' which will result in you receiving further scam approaches, for example unexpected prize or lottery scams or inheritance scams.
Remember, the psychic or clairvoyant may try to convince you that their insights are genuine by telling you something about yourself. Ask yourself if they are telling you something that is general and could be true about anyone. They may also tell you something about yourself that you mentioned previously or that they gathered from another source, such as personal details you posted on a social networking website.
List of Scams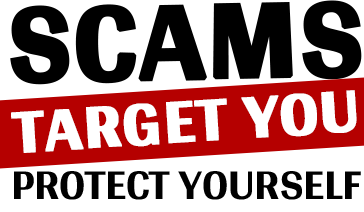 If you would like to be alerted of the latest scams in WA, please add your name and email address in the boxes below and click the red button to subscribe: