Extortion (also called shakedown, outwrestling and exaction) is a criminal offense of obtaining money, property, or services from an individual or institution, through coercion. It is sometimes euphemistically referred to as a "protection racket" since the racketeers often phrase their demands as payment for "protection" from (real or hypothetical) threats from unspecified other parties. Extortion is commonly practiced by organized crime groups. The actual obtainment of money or property is not required to commit the offense. Making a threat of violence which refers to a requirement of a payment of money or property to halt future violence is sufficient to commit the offense. Exaction refers not only to extortion or the demanding and obtaining of something through force, but additionally, in its formal definition, means the infliction of something such as pain and suffering or making somebody endure something unpleasant.
Extortion is distinguished from robbery. In robbery, whether armed or not, the offender takes property from the victim by the immediate use of force or fear that force will be immediately used (as in the classic line, "Your money or your life.") Extortion, which is not limited to the taking of property, involves the verbal or written instillation of fear that something will happen to the victim if they do not comply with the extortionist's will. Another key distinction is that extortion always involves a verbal or written threat, whereas robbery does not. In United States federal law, extortion can be committed with or without the use of force and with or without the use of a weapon.
In blackmail, which always involves extortion, the extortionist threatens to reveal information about a victim or their family members that is potentially embarrassing, socially damaging, or incriminating unless a demand for money, property, or services is met. Examples of blackmail scams include ransom emails that threaten to distribute compromising images or videos of the recipient unless money is paid, often by cryptocurrencies (virtual or digital money) such as Bitcoin. The scammer may claim to have hacked the person's computer and obtained webcam footage of them looking at adult material, or in some cases the scammer may have actual images or videos of the person, such as material shared as part of an online romance scam. See our page on Email threats about video release for more information and advice.
The term extortion is often used metaphorically to refer to usury or to price-gouging, though neither is legally considered extortion. It is also often used loosely to refer to everyday situations where one person feels indebted against their will, to another, in order to receive an essential service or avoid legal consequences.
Neither extortion nor blackmail requires a threat of a criminal act, such as violence, merely a threat used to elicit actions, money, or property from the object of the extortion. Such threats include the filing of reports (true or not) of criminal behavior to the police, revelation of damaging facts (such as pictures of the object of the extortion in a compromising position), etc.
Cyberextortion
Cyberextortion is when an individual or group uses the internet as an offensive force. The group or individual usually sends a company a threatening email stating that they have received confidential information about their company and will exploit a security leak or launch an attack that will harm the company's network. The message sent through the email usually demands money in exchange for the prevention of the attack.
Cases
In March 2008, Anthony Digati was arrested on federal charges of extortion through interstate communication. Digati put $50,000 into a variable life insurance policy by New York Life Insurance Company and wanted a return of $198,303.88. When the firm didn't comply, he threatened to send out 6 million spam emails. He registered a domain in February 2008 that contained New York Life's name in the URL to display false public statements about the company and increased his demand to $3 million. According to prosecutors, Digati's intent was not to inform or educate but he wanted to "damage the reputation of New York Life and cost the company millions of dollars in revenue,". New York Life contacted the Federal Bureau of Investigation and Digati was apprehended.
On February 15, 2011, Spanish police apprehended a man who attempted to blackmail Nintendo over customer information he had stolen. The man stole personal information about 4,000 users and emailed Nintendo Ibérica, Nintendo's Spanish division, and accused the company of data negligence. He threatened the company that he would make the information public and complain to the Spanish Data Agency if his demands were not met. After Nintendo ignored his demands, he published some of the information on an Internet forum. Nintendo notified authorities and the man was arrested in Málaga. No information has been revealed as to what the man demanded from Nintendo.



Subcategories

Malware tricks you into installing software that allows scammers to access your files and track what you are doing, while ransomware demands payment to 'unlock' your computer or files.

Read More...

Hitman scams involve a scammer threatening your life unless you give in to their demands and pay thousands of dollars to be spared.

Read More...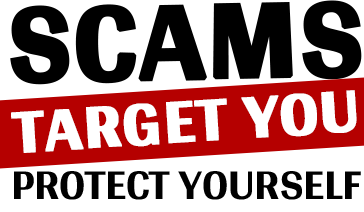 If you would like to be alerted of the latest scams in WA, please add your name and email address in the boxes below and click the red button to subscribe: