Scammers are constantly creating new and clever ways of stealing your personal information so they can use your identity to commit fraud such as using your credit card or opening a bank account.



Subcategories

Phishing scams are attempts by scammers to trick you into giving out personal information such as your bank account numbers, passwords and credit card numbers.

Read More...

Identity theft is a type of fraud that involves using someone else's identity to steal money or gain other benefits.

Read More...

Hacking occurs when a scammer gains access to your personal information by using technology to break into your computer, mobile device or network.

Read More...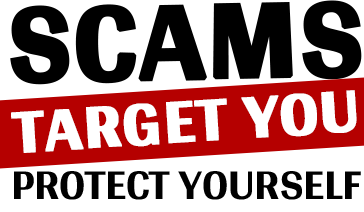 If you would like to be alerted of the latest scams in WA, please add your name and email address in the boxes below and click the red button to subscribe: