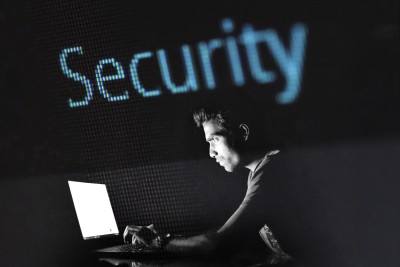 July 2020
Scammers are getting around a common security feature used by organisations to prevent unauthorised access to your personal information. They arrange for PIN verification codes to be sent to their potential victims before calling with a fabricated story as to why they should hand over the code.
This scam can take several forms – these are the ones WA ScamNet is aware of:
Telco PIN scam
Mobile phone users should be suspicious if they receive an unsolicited SMS from their telco containing a PIN code, as well as unsolicited telephone calls offering discounts on their phone bill and requesting details of the PIN as it is probably a scam.
WA ScamNet has received multiple reports from victims who have been unwittingly charged for a new phone after providing the PIN received in the SMS to a scammer pretending to be from their telecommunications provider.
The scammer uses the 'upgrade plan' option on the telco's site to request the victim be sent a one-time PIN, which the scammers claim they need in order to process the discount being offered. Reports received from victims indicate the PIN is either being received prior to the unsolicited call or while they are talking to the scammer.
The scammer is actually using the PIN to order new phones on the victims account. Usually the victims only become aware that something is awry upon receiving an email informing them their unauthorised phone purchase is to be delivered to an unknown address. If this has happened to you, contact your telco immediately so action can be taken to prevent further detriment.
Bank PIN scam
Banking customers are losing large sums of money after scammers have acquired access to their accounts through a remote access scam, identity theft or through spyware or malware.
When the scammer attempts to transfer the money out of the victim's account, the bank automatically requires verification by sending a PIN code to the victim via SMS. Pretending to be from the bank, the scammer calls the victim and states they need the PIN code in order to verify they are the owner of the account due to the detection of some suspicious activity. The victim passes on the PIN code to the scammer believing it will secure their account, when in fact the scammer will use it to drain money from their account.
If you have provided a verification PIN code to someone, contact your financial institution immediately.
Google account scam
People advertising their wares on classifieds sites should be wary of a scam targeting their Google account that could result in them falling victim to identity theft. Posing as a buyer, the scammer calls the mobile number on the advert and tells the seller that in order to prove they're a real person and not a bot a special phone service requires them to pass on a six-digit code played via SMS or an automated verification call.
In reality, the scammer is using the Google Voice setup process, which provides a code that it warns should not be shared with anyone. Despite this warning, victims are passing on the code to the scammer, which enables them access to your Google account that in turn may allow them into your emails to target sensitive information such as your bank account details.
If you have provided someone with:
your Google verification PIN: login and secure your account immediately.
a Google Voice verification PIN: you can follow the instructions found on the Google Voice Help or search Google Help at https://support.google.com/.
How to protect yourself
Never give out personal or bank account information over the phone to persons unknown to you.
If you receive a verification code you did not request – be suspicious.
Never provide a verification code to anybody, even if you are asked for it.
Contact the service provider the verification code belongs to directly, as your account may be compromised.
Report the incident to WA ScamNet via consumer@dmirs.wa.gov.au or on the website www.scamnet.wa.gov.au.