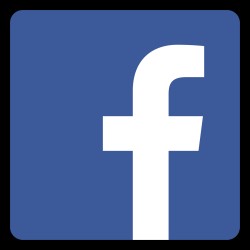 These days, it pays to be extra vigilant on social media. Like-harvesting, or like-farming as it is also called, is a scam perpetuated throughout Facebook and features bogus pages designed to do nothing more than "harvest" your likes.
The content pulls at your heartstrings or offers big prizes leading you to like, share and comment. For example, a fake Virgin Australia page offering a trip to Hawaii collected several hundred thousand likes this way before being shut down.
Since Facebook's algorithms place a high value on likes and shares, these pages have a much higher chance of appearing in people's "feeds" and being seen by other Facebook users.
Once enough likes have been harvested, the page is sold on a black market web forum to cyber criminals. Often the page's original content is removed and replaced with malware or scam advertising. Worse yet, scammers could use your marketing information in harmful activities.
Clickbait scams are equally prevalent on social media and feature content with sensationalist headlines, enticing you to click through. For example: "When You See What This Bank Did to Customers, You'll Want to Take All Your Money and Run!" If you click on the link, scammers can potentially trick you into installing malicious software or send you to phishing or other scam related sites.
People are increasingly being caught out by celebrity endorsement scams as well. These scams appear as online advertisements or promotional stories on social media or seemingly trustworthy websites. They include fictitious quotes and doctored images of celebrities, such as presenters from the TV show Shark Tank, promoting products like skin care creams, weight loss pills, or investment schemes.
Consumers wishing to protect themselves from scams on social media should keep an eye out for pages, offers, promotions or articles that seem too good to be true, make illogical and absurd claims, have poor grammar and spelling, competitions that offer vague terms and conditions and pages that are recently created.
Always check the tick before you click. Some pages and profiles on Facebook are verified and will have either a blue or grey badge – a tick. A blue badge means Facebook has confirmed that this is the authentic Page or profile of a public figure, media company or brand. A grey tick is for an authentic business or organisation such as Consumer Protection.
Remember, if you have doubts about the legitimacy of something on social media that could potentially be a scam then visit our WA ScamNet website for help and advice at www.scamnet.wa.gov.au, call us on 1300 304 054 or complete the Report a Scam form.