If you are contacted by someone asking for personal information over the phone - be aware they may not be who they say they are.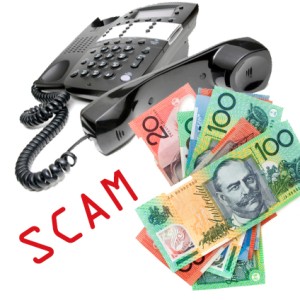 WA ScamNet has received a report from a National Disability Insurance Scheme (NDIS) Provider who had a family member contacted by someone purporting to be from the NDIS.
They requested personal information including date of birth and address of the person with the disability in the household. The next day they called back asking for banking details.
On Reverse Australia the number (02) 9119 2586 returned over 200 complaints (starting in 2015). They range from fake solar panel companies and dating websites and surveys to claims they are calling from NDIS.

Remember that the NDIS will never request banking details over the phone.

Advice:
Check the number called by looking for the correct number on the official NDIS website at www.ndis.gov.au
Never give out personal or banking information over the phone to persons unknown to you
If you have given personal information over to an unknown entity contact www.idcare.org for assistance and advice
If you have made a payment, contact your financial provider and seek a charge back or dispute the transaction
Report the incident to WA ScamNet via wascamnet@dmirs.wa.gov.au or on the website www.scamnet.wa.gov.au