A bogus electricity bill email is doing the rounds in the latest email phishing attempt. The email is a scam, and clicking on the link could result in malicious software (malware) being installed onto your computer.
The scam attempt contains an obvious typo where the word "opening" is mispelt "openig". It is also impersonal in nature, and has no details concerning the residential or business address of an account holder.
The ABN attached to the email belongs to EnergyAustralia, who have issued an alert on their homepage in regards to this scam email. You can read that warning at the EnergyAustralia website.
Energy bill scams were named "Scam of the month" by the ACCC in May 2014, and the ACCC have also released a warning titled "Don't pay a scammer for a fake energy bill".
The scam email appears similar to the image below: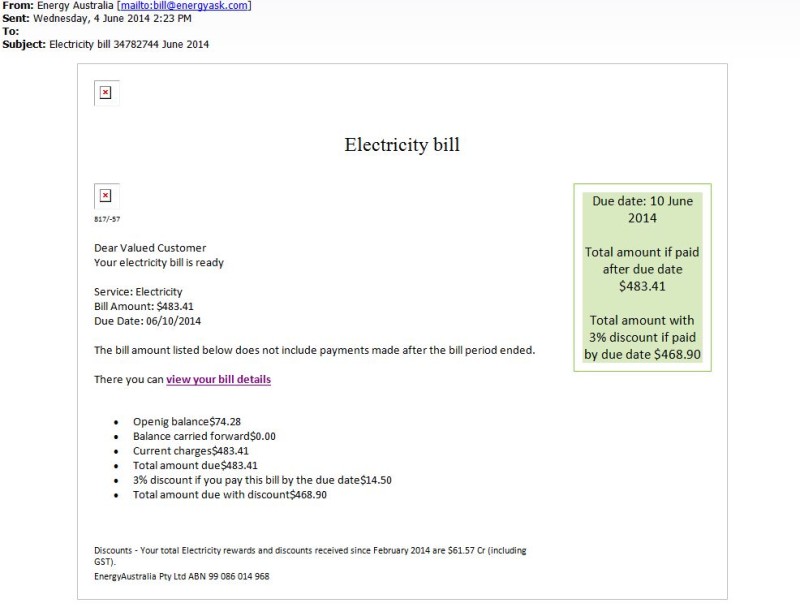 If you recieve this email, or one that is similar, we advise that you either delete it immediately, contact your electricity supplier directly for further information, contact the ACCC Infocentre on 1300 302 502, or contact WA ScamNet at wascamnet@commerce.wa.gov.au