Claire Bonheur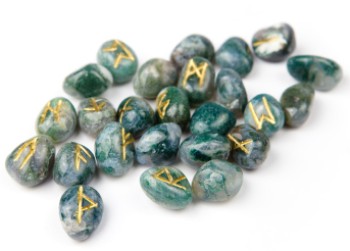 "Blazing luck at "chance" games ... Entrancing magic for found again love … Dazzling financial success in every domain … Cosmic protection against harmful influences ... Power of supreme influence over beings, things and destiny."
You can have all of this with the help of a stone, according to psychic Claire Bonheur.
Of course Claire Bonheur claims that the stone is not just any old stone but the "unique Kaluna Stone".
The Kaluna Stone is the only fragment of moon stone from the great Volcano of Abundance that overlooks the Sea of Serenity on the dark side of the moon, she claims.
And the price of this amazing stone – $63.
We think Claire Bonheur has "rocks in her head" to think she can fool WA ScamNet with this psychic babble.
Claire Bonheur claims to be the honorary president of the C.R.E.S.U.S Foundation, Department of Studies of Luck Processes, which has branches in Athens, Davos, Geneva, Paris, New York and Dubai.
Shame we can't find any mention of the foundation or Claire Bonheur on the Internet.
If Claire Bonheur actually exists, why does the letter carry a disclaimer that the photo and the identity are non-contractual (whatever that means).
The fine print also contradicts Claire's "Cosmic Sovereignty Guarantee" of a two-year money-back offer if the stone does not do its job. The fine print actually states that there is a one-year money back guarantee and the letter writer cannot be held to any "obligation of result".
The fine print also states that your details may be passed on to third parties.
Be warned that this is only one example of a Claire Bonhuer letter. There may be other letters peddling similar useless lucky charms and paraphernalia.
Don't be taken in by this letter. It's just a scam.