Case Study: Fay and Captain Thomas Steve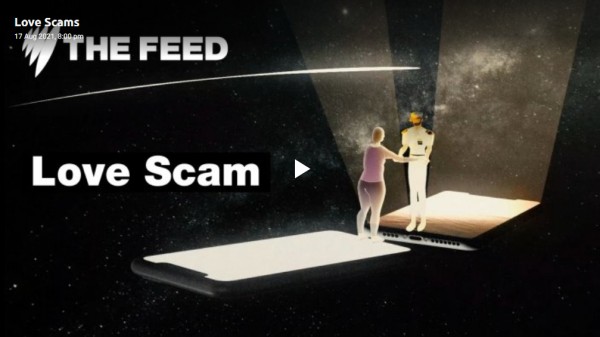 While struggling within the confines of an abusive relationship, Fay fell in love with someone else online. Desperate to be with them, she started the process of international visa applications. And then it all fell apart. Source: SBS The Feed.
Video: Surviving a love scam | SBS The Feed - YouTube
Article: Fay fell in love with the captain of a cargo ship | SBS The Feed
November 2020
WA ScamNet received a report of scammers posing as Captian Thomas on Instagram. In this storyline, Captain Thomas is apparently working on contract with Maersk Shipping Company as a merchant ship captain in Scotland. Scammers used Instagram profile thom.as02goergep, which has since been taken down, to contact the consumer. When invited to swtich to Telegram and WhatsApp to continue chatting, the consumer researched Captain Thomas online and found WA ScamNet's warnings. The consumer stopped all communication and reported the incident with the following pictures: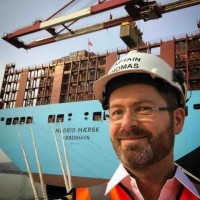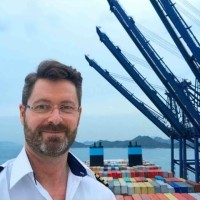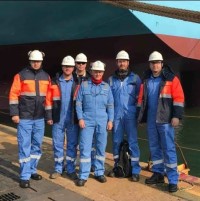 September 2020
WA ScamNet is warning consumers that new reports have been received about the Captain Thomas romance scam. This time the scammers are using the pseudonym Daniel Richards on Words with Friends, the multiplayer online word game, to engage with their potential victims.
June 2020
WA ScamNet has received new reports from victims who have been contacted by scammers posing as Captain Thomas Steve using a new email address,
thomasedward358@gmail.com
. WA ScamNet warns victims that the same pictures and storyline are still being used to lure unsuspecting victims.
December 2019
WA ScamNet is warning consumers that new reports have been received about the Captain Thomas romance scam. As well as talking to victims in Hangouts, the scammers are also conversing with victims via WhatsApp, using accounts including hanson01122 and thomas_hanson11.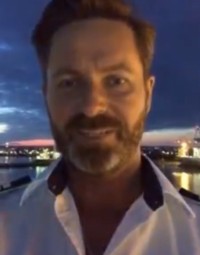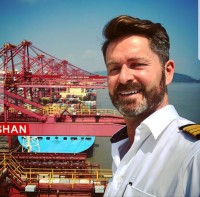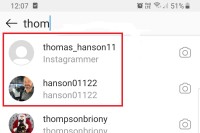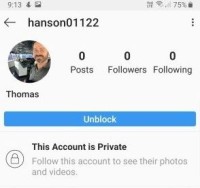 November 2018
A WA woman has lost more than $10,000 in an online romance scam after a fraudster used stolen social media images to pose as a ship captain called 'Thomas Steve'.
After initially connecting on Instagram, the pair continued their romance via conversations on Google Hangouts. The victim was also in apparent correspondence with Thomas' teenage daughter, 'Sonia Steve'.
The woman was lured into sending money via PayPal for Sonia's birthday and school activities, followed by two bank tranfers to a fake delivery company – Westline – to receive a jewellery package that Thomas claimed to have sent.
WA ScamNet has confirmed that the scammer built a fake profile using images of a real Danish sea captain. His photos have also been fraudulently used elsewhere under other names.
See Consumer Protection's media statement for comments from the victim and the real captain.
Westline's website is also fake, using stolen staff images and false contact details.
Consumers are urged to stay vigilant online, particularly while engaging with people overseas.
Tips to help recognise a scammer
Be open to the idea that scammers are prevalent online.
Be wary of anyone who asks you for money. This can happen within days, weeks or months of meeting someone online. Never transfer money via direct deposit, money order or international transfer.
Do a reverse image search of the person's profile picture. You can do this via Google images by clicking on the camera icon on the desktop version of the site's search bar. Alternatively you can use Tin Eye. A reverse image search can help you identify if the image has been taken from someone else, or belongs to a few people with different names.
Be careful about the amount of personal information you share and avoid sharing compromising material, which scammers can use to blackmail you.
If you agree to meet someone in person, make sure you let your family and friends know where you will be going.
You can report scams or ask for further advice by contacting WA ScamNet.
Related Scams
George Baranoski Fake Dating and Facebook Profile

WA ScamNet received a recent report from a lady who lost $109,000 to a scammer after using the match.com dating website. After starting up an online conversation with David71, he said his name was George Baranoski and asked her to chat with him on Facebook rather than the dating website.

Read More...

Tony Walter fake facebook profile

Scammers are using images of an American public figure to set up fake dating and social media profiles under the name Tony Walter.

Read More...