CommExchanges Inc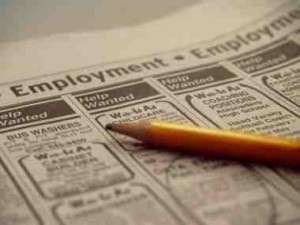 Which bank is now being connected to an email scam – the Commonwealth Bank.
Scammers are trying to cash-in on the Commonwealth Bank's reputation by claiming it has helped design an unique currency exchange service.
The email purports to come from CommExchange and reads:
"We are happy to present our working offer to You in a brand new genuine project that has been designed together with the Commonwealth Bank Australia. The purpose of this project is providing our customers with unique electronic currency and Western Union exchange services and rates."
To participate in the project, you are required to have a Commonwealth Bank account, a PC, phone and Internet access, and one to two hours free time.
In return you will receive between $3,800 to $4.200 per month and 5% commission on each money transfer. You will also receive comprehensive medical and life insurance for you and your dependents plus a discounted stock purchase plan.
This is a typical money mule or money transfer scheme. The key phrases to look for are: work part-time or from home; accept and transfer funds from your bank account; have access to a PC; and no qualifications are needed.
Anti-fraud experts say the money transferred is often stolen from other people's bank accounts via the Internet. Scammers use Trojan and key logging viruses to capture customer online banking details. Once you receive the money, you take your cut and pass the rest to a pre-arranged destination.
There are laws against money laundering. There is a real possibility that you will be prosecuted. It is not worth the risk of prosecution and a criminal record.
The Commonwealth Bank has confirmed that it is not connected in anyway to this scam.
It stated: "The Bank takes all cases of internet scamming very seriously and works very closely with State Consumer Affairs Departments and the Police to crack down whenever a case of scamming is brought to our attention.
"The public is getting far more wise and very few people fall for scams such as this one."
The bank also reminded consumers that the Commonwealth Bank never asks for your account or password details over the Internet.