Corporate PA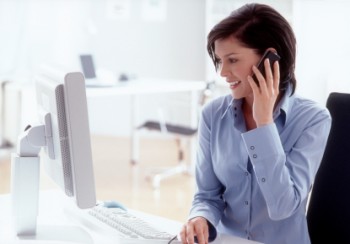 This job advertisement claims you will be "thanking your lucky stars" if you are chosen for the Corporate PA position.
The email proclaims it is the "best job opportunity of the month". Your new boss is "a dream to work for", fair, caring, and organized.
As his right hand man, you will be pivotal to the finance area. However you can still work from home or, if you are currently employed, in your office. One of your duties will be processing monetary transactions on behalf of the boss, the email states.
Ask yourself whether this caring, supportive boss will bail you out of jail when you are arrested for money laundering?
Yes, this is just another money transfer scheme hoping to recruit "money mules". Scammers need Australian bank accounts in which to transfer money through. Often the money is stolen from other people's on-line bank accounts.
The email uses careers@spyglass-consulting-group.com.
Spyglass Consulting, a legitimate company, has confirmed with WA ScamNet that the email is fraudulent. The email address is similar to Spyglass Consulting's legitimate address. Spyglass Consulting has contacted Yahoo to investigate the matter.
Money transfer schemes are becoming more sophisticated. It is not uncommon for them to use the identities of real firms (including logos and links to websites) to give themselves credibility.
The key phrases to look for in these emails are "work from home" and "processing money transactions or transfers".
If the email uses a firm's name, independently verify with that company that the email is legitimate. Never use the email address or links contained in a suspicious email.
There are laws against money laundering. There is a real possibility that you will be prosecuted. It is not worth the risk of prosecution and a criminal record?
The United Kingdom's banking industry website www.banksafeonline.org.uk/spotting_scams.html has an up-to-date list of other money mule scams.