Fake newspaper job offers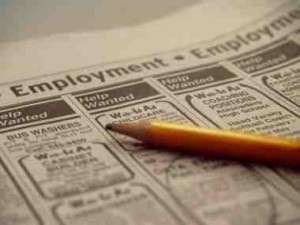 Money mule recruiters who promote fake job offers via email are now turning to newspapers and other media outlets to run advertisements.
Over the past few years, money mule recruiters have flooded our email inboxes with fake job offers, requesting applicants to transfer funds on their behalf.
The unsolicited email looks like a genuine job offer. A fake history of the company is supplied and, sometimes, the email is linked to a website.
The fake companies often purport to be financial investment companies or specialist retailers seeking a financial agent or manager.
They claim to need representatives to transfer client funds. The work can be done at home or as a part-time position.
They offer big commissions for job seekers to accept money transfers into their account. The job seeker is then required to wire (money transfer) the money to another location.
However the money being transferred has often been stolen from other people's online bank accounts or is ill-gotten gains from other criminal activities.
Criminals need money mules (people unconnected to them) to transfer the money so as to disguise the origins of these illicit proceeds of crime.
According to the Australian Institute of Criminology, the criminals are primarily located in the former Soviet Union.
Job seekers who get involved risk prosecution for money laundering.
WA ScamNet has now received reports that money mule recruiters are now trying to place adverts in the media.
One North West radio station received a poorly worded email requesting that an advert be placed in a newspaper and offering to pay by credit card. Obviously, the radio station smelt a rat and passed it to WA ScamNet.
WA ScamNet has alerted newspapers to this latest tactic. But past experience has shown that these money mule recruiters are becoming more sophisticated so we are warning job seekers to be alert to these types of scams.
If you inadvertently become involved in a money mule operation, alert your bank immediately.