Beat the Recession Chain Letter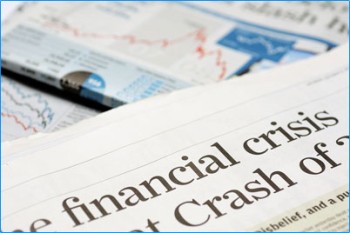 Pyramid schemes have been around for a while but WA ScamNet has received recent complaints about a chain letter doing the rounds, which uses the global financial crisis as a way to convince people to take part.
It's titled 'Beat the Recession', however getting involved could lead to a maximum fine of $20,000 for individuals because pyramid schemes are illegal under the Fair Trading Act.
The informal, typed letter, claims to be from a woman in the UK who has supposedly "set herself up for life" despite an economic climate which has led to a big drop in house prices where she lives.
The letter aims to convince the recipient that they can make in excess of $650,000 in return for spending roughly $200 and about a day of their time.
The instructions are to send $20 to five people on an attached list, then take that list and delete the number one person, inserting your own name in fifth position.
The next part of the scam involves posting 200 letters to either people you know or random recipients, using a phone directory or the internet to choose who.
According to the letter if only 4% of recipients take part you still stand to gain $650,000. It even addresses the legality issue, wrongly stating that by writing a note to go with the money declaring it as a 'gift', you ensure that the donation is legal.
In fact, pyramid schemes are illegal under the Fair Trading Act, Furthermore, under the Trade Practices Act, individual participants can be fined up to $220,000 and corporations up to $1.1 million.
Consumer Protection has prosecuted people in the past for their part in promoting these illegal schemes.