Canadian Diamond Traders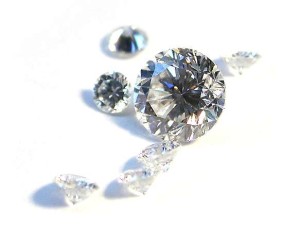 WA consumers are being warned not to become involved in a diamond related pyramid-trading scheme emanating from Canada, which is operating in WA.
Canadian Diamond Traders (CDT) is a business plan promoted on the Internet on a variety of internet sites. Each site explains how people can join the scheme and by recruiting others, receive a diamond and money when they exit the system on reaching the top of the pyramid.
The internet sites include:
www.cdt2006.com;

www.cdtdiamonds.com;

www.candiamonds.com;

www.cdtforever.com;

www.drmine.com;

www.dtraders.net.
The websites show a pyramid system with four levels. Recruits place a deposit on a diamond through the website and commence on the base level as a Diamond Miner (8 positions). By recruiting others, participants progress through to Diamond Cutter (4), Diamond Polisher (2) and the top, the Diamond Collector. Once reaching the top, they supposedly receive the diamond and $3,000 cash. They are also encouraged to rejoin, which continues the scheme.
On the www.drmine.com site for example, you can find statements such as:
If you have $100 to invest and you know two other people with $100 to invest, you can make $3,000 over and over again;

You earn commissions by referring other members to the program. When they make a purchase, you get credit for the sales; and

The more people you directly sponsor, the faster you will cycle out and the more frequently you will cycle. The ideal is to sponsor at least two members as soon as possible.
Consumer Protection believes this scheme is a pyramid trading scheme in breach of the Fair Trading Act.
"With pyramid trading schemes, people are attracted to the prospect of earning quick money merely by recruiting other people into the scheme," Consumer Protection Commissioner Patrick Walker said.
One consumer was recruited and paid for by an interstate friend, even after he advised her that in his opinion the scheme was a pyramid.
Participants risk prosecution or other legal action if they ignore warnings and become involved in this scheme. They risk fines of "up to $220,000 as individuals or $1,100,000 if they are involved as a company".
Consumer Protection is eager to hear from anyone who has been approached to participate in this scheme. Telephone 1300 30 40 54.