African Development Bank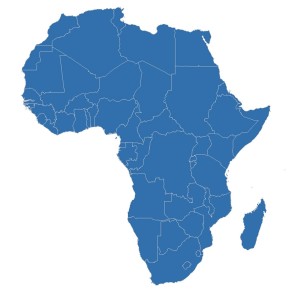 African Development Bank (ADB) seems to be a favourite institution for scammers to abuse. The bank is legitimate and would be unimpressed with various so-called "General Directors" sending out emails.
These emails lure people into thinking they are owed or have inherited money somehow and have to immediately travel to another country to collect it.
This looks like another advance fee fraud email where scammers will ask you for money throughout the process for taxes or processing fees. We have seen it all before and this one certainly raises several alarm bells.
Alarm #1: If you put 'African Development Bank scam' in a search engine you see thousands of examples of very similar emails.
Alarm #2: Sometimes the email is sent from a generic email account e.g. hotmail. The email we received came from Dr Benson Otih, but there are plenty of others out there.
Alarm # 3: The email says "I have promised my colleagues a handsome reward on your behalf immediately after you receive your payment". We suspect the scammers will demand a substantial payment and you won't see a cent.
Alarm # 4: To obtain the money you must travel to another country, in our case Germany, to meet with bank representatives. Why Germany and not Africa? Why do you need to travel at all?
Alarm #5: You must keep in contact with 'the bank' (meaning the scammer) and must follow their instructions to 'avoid any misconduct that will bring short comings'. This sounds a bit threatening from a bank who owes you money.
Alarm #6: You must give them your flight schedule. If it was legitimate why couldn't you meet at the branch at your own time?
Alarm #7: You must give them your tax payment for the money, surely the government would deal with you on that one.
And if you are still not convinced then take it from the real African Development Bank. Visit www.afdb.org and type in email scam in their search facility. You will get this message:
"Do not communicate with anyone soliciting funds in the name of the ADB, as the ADB is not a commercial bank. In particular, ADB suggests that recipients do not send money or personal information in response to invitations from anyone from the ADB who claims to be awarding funds, grants, scholarships, certificates, lottery winnings, or prizes, and/or ADB requested payment for registration fees and hotel room reservations, or other advance fee fraud scams in the name of the ADB. The ADB is a Multilateral Development Bank that does not solicit deposits from private individuals or conduct commercial banking activity."