Asian telephone scam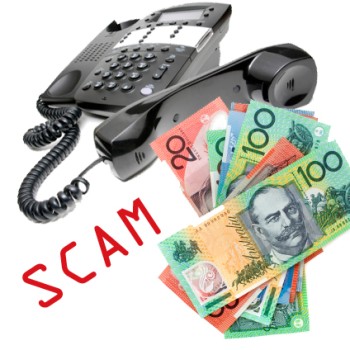 Chinese speaking scammers are telephoning consumers who come from Asian backgrounds, with the intention of cheating them into sending wire transfers of funds to bank accounts in Hong Kong.
Tele-fraud has been around for many years and this recent variation specifically targeting Asian people in their first language is of particular concern.
The callers know their targets names and tell a story of being a Hong Kong-based promotions company.
They tell the consumer they have won a prize in a lottery worth between HK$1.2m and HK$5m and to collect their prize the consumer must pay taxes that vary between AUS$5,000 and AUS$10,000.
The callers are usually female and do not speak English.
The Royal Canadian Mounted Police (RCMP) and Channel News Asia both feature warnings on their websites of similar scams involving surveys and lottery winnings which require fees to be paid upfront by wire transfer.
Any unsolicited approaches should be carefully checked and people should never send money via wire transfers to collect so-called winnings from competitions that they have never entered.
There have also been reports that the callers ask for personal information such as passport numbers to 'verify' the identity of the 'winner'.
It is extremely risky to provide personal details to anyone that you do not know or trust, as this information could be used to steal your identity and commit crimes.
Anyone receiving this kind of telephone call should hang up immediately and not give the caller any personal information.
These scammers are now targeting consumers by mobile phone text message. A WA ScamNet contributor reported receiving the following text message:
"You won $500,000 USDollars, contact (wumt22@ymail.com <mailto:wumt22@ymail.com>) or send your email address by SMS text message to (+856207916762) To get information on how to claim the money."
WA ScamNet advises consumers to delete these messages immediately and do not respond. The scammer will ask you to send money to claim your 'prize'. Any web links you visit may also install malicious software to your computer or hand held device. If you have visited any links, we recommend you scan your computer for virus's.