Tenancy Tip - avoid rental scams
${embed:MO8WNY7R6GW7Y9NZC6HJYV2SYH8EUT:Embed:title=Rental+Scam&height=355&article=MO8WNY7R6GW7Y9NZC6HJYV2SYH8EUT&width=620&resource=true&class=EMBED_NONE&rendermode=Embed}
With thanks to Channel 9 for the footage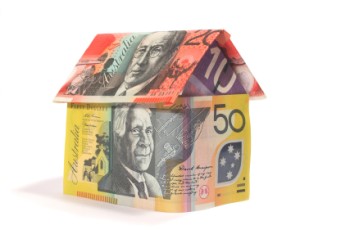 When looking for a rental property there are often time pressures that mean you need to find a new home quickly. It can be quite competitive if it's a really nice option for the price, which adds to the sense of urgency.
Scammers are all too aware of these factors at play and target tenants through online classified advertisements featuring properties that don't exist or are owned by someone else.
Consumer Protection has heard from real estate agents who have had prospective tenants turn up to home open viewings because of scammers stealing the photos and advertising the property as a rental, when in reality it is for sale.
In 2014, around 30 accommodation scam victims contacted WA ScamNet and between them the total monetary loss was almost $43,000 – an average loss per victim of nearly $1,500.
A more recent case study involved a University student, for whom English is a second language, hunting for rental property in Bunbury in time for the start of his course:
The student saw an advert on Gumtree supposedly posted by a male fly-in fly-out worker who claimed to have no reception to take calls on the mine site where he worked and could therefore only communicate via text.

The scammer claimed to have a brother in Bunbury who would finalise the details and said that there was an open day on the 12th February 2015 with four couples already booked in for the viewing.

The student was advised via text that if he wanted to get in first he could pay upfront costs of bond and rent totalling $1,200 and would then be able to meet the brother at the property to get the keys.

The student's partner wanted to view the property first but because they were desperate for it, they paid the money by bank transfer – the account was with the same Australian bank used by the student.

After transferring the money the text messages stopped and the mobile number is no longer working.
Tell-tale signs that the person offering the property for rent is a scammer include:
The rent amount being asked for is quite cheap for the quality of the property.

They won't speak on the phone or meet in person.

They come up with excuses why you can't view the property prior to payment or deposit, bond or rent.

They may give details about themselves, such as a respected profession or mention of volunteer work, to induce you into thinking they are of good character.

They may claim to be choosy about who they have as a tenant e.g. seeking a non-smoker or non-drinker.

They might provide a scanned passport or a copy of a house title deed to supposedly verify their identity – scammers are skilled computer users and can create fake documents.

If communicating by email they often use a free account provider (this is because they have to open and shut email accounts all the time).

How to catch the scammers out when looking for a rental:

Never solely rely on photos.

Google the address given to see if the property is actually up for sale, or being rented out by a legitimate property agent.

Visit the address to check it exists and knock on the door to speak to whoever is living there currently.

Only deal with landlords you can meet face-to-face or go through a property agency.

Do not handover money before any exchange of contract or keys.
iRentWA, a free app for WA tenants developed by Consumer Protection is available for download from the App Store or Google Play. It has a calculator to work out the maximum amount you might have to pay a landlord before moving in to a rental property.
Under WA tenancy law, a security bond cannot be more than four times the weekly rent unless the weekly rental value is more than $1,200. More importantly bonds must be lodged with the Bond Administrator at Consumer Protection.
Read more about renting a property at: www.commerce.wa.gov.au/tenancy
How to report dodgy rental property adverts and associated email accounts
If you discover a property has been unlawfully placed onto a classifieds website, you should report the advert immediately to the hosting website to have it removed. Sites such as Gumtree.com.au provide a 'report this ad' button on each advert. Consumers can also forward copies of suspect emails to the email account provider's abuse reporting section e.g. abuse@gmail.com. The email service provider can cancel or suspend the account if they think it is being used to defraud others.
Catching the culprits
The use of false identities, wire transfer payment and/or stolen bank accounts and communication via email accounts makes it difficult for local authorities to trace offenders internationally. These techniques also make it difficult to refer the matter internationally for further investigation. However, an investigation may be carried out if the offender can be traced to a location within Australia.
If you have lost money in a rental scam, call 1300 30 40 54 and ask for WA ScamNet to discuss your case.
Page created: February 2015, replacing previous warning from 2011