iTunes gift card codes are music to scammers ears
Phone scammers are demanding iTunes gift cards and threatening people with:
arrest over unpaid tax debts,
deportation; or
seeking payment of fees to access a government grant.
iTunes are also being used in Catch the scammer scams where the scammer pretends to be a trustworthy authority calling you to help them catch the scammer or hacker BUT THEY ARE THE SCAMMER.
Over the past year WA ScamNet have had many cases reported where Australians have bought thousands of dollars-worth of iTunes cards to hand over the codes to phone scammers who kept them on the line for hours or called them back repeatedly threatening arrest.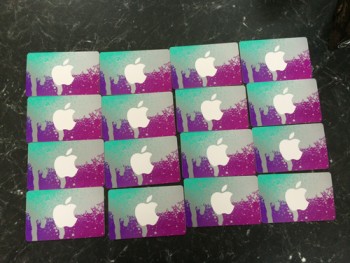 In July 2016 a woman had a call from scammers posing as the Department of Immigration and threatening to deport her unless she bought $8,000 worth of iTunes cards and handed over the codes. Between July 2016 and June 2016, WA ScamNet have recorded 25 cases reporting a loss of over $72,000.
Similar scams are also happening elsewhere in the world. The NYPD is among the agencies in America to issue a warning. Police in Canada and the UK have put out warnings too.
Here in Australia, there was a recent warning from the Department of Social Services (DSS). Prior to that the ATO warned Don't get played by iTunes scammers. WA ScamNet also warned consumers as soon as we heard about the scammers pretending to be the ATO and demanding iTunes payment.
Retailers report an increase in customers trying to bulk purchase gift cards while on the phone. These customers often find it difficult to accept the cashier or store Manager's advice about it being a scam. Call WA ScamNet on 1300 30 40 54 if someone needs convincing.
Take our word for it … Government agencies do NOT accept payment in the form of iTunes cards or any other gift card.
Previously scammers have asked for payment via:
pre-paid debit cards, such as ones from Australia Post;
electronic payment vouchers including Ukash; or
wire transfer like Western Union or Moneygram.
Government agencies do not accept payment by these methods either.
Resource for retailers and organisations
The following poster can be printed and used by retailers and organisations as a warning to consumers about this particular scam. It can be displayed around aisles or stands where iTunes gift cards are sold.