AAG Winnings Administration Association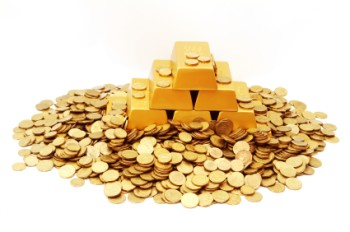 Wow, it looks like you have hit the jackpot and have won one of the three prizes:
a car or bank cheque valued at $30,000;

a diamond ring or 15-day Mediterranean cruise worth $15,000; or

a large flat screen television worth $1,300.
The Winnings Administration Association (AAG) letter states: "In our grand game of the 3rd millennium "Millions Cash Banco", you have definitely won a Super Prize. This is 100% certain!"
You would assume that one of the "Super Prizes" is the car, money, ring, cruise or TV.
Wrong! The "Super Prize" is actually a discount voucher worth $23 to purchase the "Miraculous Bark from the Tree of Makoo".
This is another mail out courtesy of the black-hearted Blacktacos mail order sales company. To read more about the Blacktacos.
Read the fine print and it states that this promotion has one major prize of $30,000 or a car of similar value. There is no mention of the ring, cruise or TV.
And the winning ticket was drawn before the mail out, it's not drawn from the pool of people who respond to this letter or other versions of this game.
However, you will be deemed a "winner" by responding and will receive the secondary prize called "super prizes" which is the "Miraculous Bark from the Tree of Makoo". WA ScamNet would love to know what they give "losers"!
The main purpose of this promotion is to flog the "13 Supreme Secrets to win in games of chance".
Apparently, the extremely wealthy Bob Benew developed a game formula to play anything from the simplest single lottery grid to the most sophisticated "superlotto" configuration. Bob used this method to amass the 15th largest fortune in Europe in 9 months.
And Bob wants to offer this to you for just $50. But he is also prepared to throw in three other "super" gifts: your lucky numbers; the Tibetan Magnetic Symbol to master luck; and the famous Julius Parchment which reveals psychic power in order to experience unprecedented luck in all areas.
It doesn't say much for Bob's 13 Supreme Secrets if you need these other psychic trinkets to bring you luck!
Be warned: there may be other versions of this scam doing the rounds.