CDM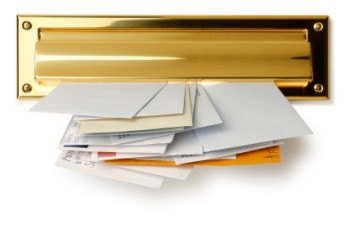 The black-hearted Blacktacos mail order company are at it again, using the name CDM or Club of the Millionaires.
Blacktacos are behind the "authentic clairvoyant" Miss Celeste mail-out which claimed individuals had won $22,500.
In fact, consumers haven't won anything but the chance to enter a sweepstake. The main aim of the mail-out is to get you to pay $50 for the "Great Secret Wish Amplifier" called the "Divinor".
The CDM scam is no different.
The CDM letter is headed "Legal and official notice of award cheque". Bold declarations such as "Payment Commission", "Winner Confirmed" and "Notice of Guaranteed Payment" give the letter the air of an official document.
The letter states that you are the "unique declared Grand Winner" of a bank cheque in the amount of $18,000.
A glossy coloured page headed "Dear Future Wealthy Individual", with testimonials from supposed winners, urge you to buy the "How to become Rich" method at a total cost of $45.
Of course, you haven't actually won $18,000, just the chance to enter the sweepstake which will not be drawn until December 2006. But you will receive the secondary prize called "unique cheques". Well, the cheques aren't actually cheques but discount vouchers worth $120. Blacktacos don't say what the discount vouchers are for. Could it be discount vouchers for the "Divinor" and other useless paraphernalia from Miss Celeste's collection?
Read the fine print and the CDM letter states that the main aim of this promotion is to sell you the "How to Become Rich" method.
As with the Miss Celeste promotion, Blacktacos reserves the right to cancel the game without damages. Both letters have return addresses in Holland.
And it states that other promotions of this same type may be sent to you under different names. We can't wait for the next Blacktacos instalment, NOT!!