Corporate Prize Headquarters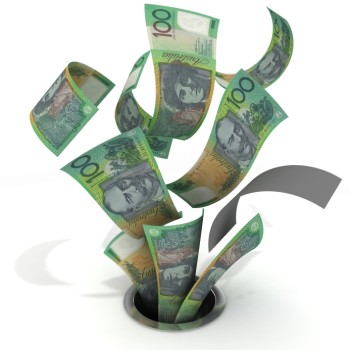 Corporate Prize Headquarters (CPH) asks: Do you want to be a rich person who drives around in fancy cars, eat steak and lobster in restaurants and have lots of money for big houses and expensive clothes?
"It's really a shame because it would be so easy to get yourself a possible money connection where you could be one of the "first in line" for the amazing money giveaways that are being held every week by independent sponsors," CPH states.
CPH is so desperate for you to respond that they have entitled their correspondence "Central Union – InfoGram" and have added the fake handwritten notification stating: "Don't deep-six this person yet … I can't believe ANYONE would not want to win what they are eligible for!!!"
CPH claim you have been confirmed as eligible to receive at least $1,200,000 in "your" winnable prize package. Send your $30 and you'll receive a cash-information dossier.
WA ScamNet advises you to "deep-six" this letter because you will not be a rich person by wasting your money on scams. All you will get for your money is a list of sweepstakes you can enter.
The compendium information on the back of the letter says it all. It states CPH "examines, acquires and makes available full entry directives for known cash and prizes equalling or exceeding the stated amounts" and the "directives are placed in report format in our compendium for our Nationwide eligible patrons who desire to participate".
You'll probably find you are ineligible to enter some competitions. Some prize giveaways are run by legitimate retailers wanting to promote their business. Other competitions are conducted by direct marketing companies to get your personal information for mailing lists. Always ask yourself whether the prize is worth you being on yet another mailing list!
This is the same offer made by 17 other scams operating out of three PO Boxes in Fort Langley, BC, Canada.
A WA consumer, who sent off their money to Carter Hammond and Pierce, received a cheap photocopied booklet listing web-based sweepstake and prize giveaways. The consumer was ineligible to enter the sweepstake offering $1 million but could be in the running to win a bottle of intestinal cleanser! Second prize was $5 off a bottle of intestinal cleanser!
The Fort Langley Mob are:

Hauser, Gottesman & Associations (Kings Treasure Inc) - PO Box 2700

Rutger, Feinstein, Rohrbach & Stern Ltd (Kings Treasure Inc) - PO Box 2700

John Latimore Wainwright (E&S, Inc) - PO Box 2600

Prize World Incorporated (PWI) - PO Box 2700

International Express Awards, Inc (I.E.A) - PO Box 2600

Carter, Hammond and Pierce or C.H.P - PO Box 2600

Cash Alert, LLC (CAL) - PO Box 2800

Act of God Awards (FDF Inc) - PO Box 2800

Prize Giveaway Inc - PO Box 2700

P.A.I.D (Platinum Awards Investigative Division) - PO Box 2600

Direct Account Enhancement Inc (CDI) - PO Box 2700

Winner's Location Corp (Smithhaven Inc) - PO Box 2700

Prize Payments (Cashorama Inc/COR) - PO Box 2600

Corporate Prize Headquarters (CPH) - PO Box 2600

Central Assets Holding Company (NABA) - PO Box 2800

IPD - PO Box 2800

Bank Vault - PO Box 2700

Cash Acquisition Resources (FDF Inc) - PO Box 2800
Related Scams
Lotterywest scams

An email using the Lotterywest logo and other unauthorised images has been received by many WA consumers advising them of a bogus Lotto win.

Read More...

Biotal diet pills

A Dutch scammer has come up with a particularly distasteful way of flogging diet pills – tell the customer they've won pension payments or cash.

Read More...

ILS

ILS claims you have won up to $65,000 in the ILS Big Draw Campaign. This is just another lottery ticket seller. If you are going to play lotto then stick with the government regulated system in Australia. Profits from the Australian lotto system go to legitimate charities that help fellow Australians … not foreign company profits.

Read More...