E-greeting card scam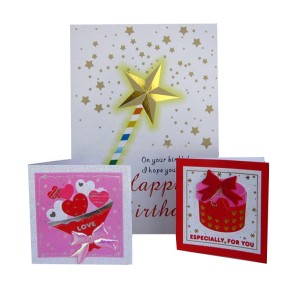 You've just received a notification that someone has sent you an e-greeting card. Don't be tempted to open it!
Scammers have jumped on the popularity of free electronic greeting or post cards, using them to infect your computer with malicious software.
Scammers are using the names of legitimate e-card companies, claiming your son, daughter, family member or colleague has sent you an e-card. Sometimes the email contains a person's name.
You are asked to click on a link that appears to be a legitimate e-card site.
However, it is not. The links will lead to a website where malicious software may be clandestinely downloaded and installed on your computer.
This software may give the hackers unlimited access to your computer where they can:
View your keystrokes to steal your personal information such as passwords and bank account details;

Use your computer to harvest email addresses or even to send Spam to others under your name; or

Direct you to a paying website such as a porn site.
If you receive an email similar to the one shown above, do not follow any links in the message unless you are sure that they lead to a genuine greeting card site.
Sometimes holding the mouse cursor over a link in an email can display the underlying web address in your email client's status bar and allow you to detect if the link is disguised. However this is not foolproof.
Our best advice is to view any unsolicited email you receive with suspicion, particularly if it contains links or attachments and make sure you keep your anti-virus software up-to-date.
Be aware that there are a number of ways that clever scammers can make the email appear as if it is personally addressed to you. For example, they can install a program in the email they send out to capture your Display Name and embed it in a template email.
If you do receive an e-card supposedly from someone you know, email them and ask if they sent it before you click on any links.
If you have opened one of these emails then you should scan your system thoroughly with a good anti-virus program or a reputable anti-spyware application.