Emilie Paul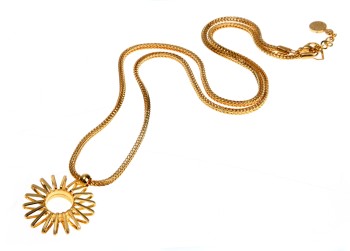 This is another product promotion campaign under the guise of a contest to win $15,300 or jewellery.
Our guess is the only so-called prize on offer is the jewellery.
Emilie Paul is the trademark of Alpen, the company promoting the contest.
Emilie Paul claims that you will receive the money as long as you reply as soon as possible, fill out the Prize Claim Coupon, and return it together with $50.
The coupon requires you to supply your credit card details, date of birth, telephone number and email address. Why would they need such details - possibly for scam emails, telemarketers, or even identity fraud?
The information also states that they may present the prize under various titles and themes. This statement seems to suggest that Alpen has mass mailed-out similar letters promoting the same prize.
Interestingly, psychic Julie Haley (also named by WA ScamNet) has the same mailing address as Emilie although Julie is not offering money. Julie Haley is a trademark of Calypso.
If you reply to Emilie Paul, you will probably receive some cheap jewellery and will certainly get more scam offers.
Related Scams
Lotterywest scams

An email using the Lotterywest logo and other unauthorised images has been received by many WA consumers advising them of a bogus Lotto win.

Read More...

Biotal diet pills

A Dutch scammer has come up with a particularly distasteful way of flogging diet pills – tell the customer they've won pension payments or cash.

Read More...

ILS

ILS claims you have won up to $65,000 in the ILS Big Draw Campaign. This is just another lottery ticket seller. If you are going to play lotto then stick with the government regulated system in Australia. Profits from the Australian lotto system go to legitimate charities that help fellow Australians … not foreign company profits.

Read More...