Emirates Lottery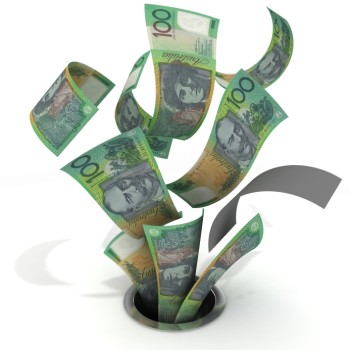 The United Arab Emirates might be a rich country but we doubt that even the Emirates can afford to give away millions of dollars in a free lottery competition.
Western Australians are receiving an official looking letter from the "Emirates International Promotional Lottery Prize Centre" claiming they have won the second prize, worth US$800,000, in the "Emirates Online lottery".
The letter claims your name was attached to a ticket and states: "The programme which was designed and promoted by Emirates lottery and some other international lottery institute that include Delgado Lottery, UK Lottery, etc (sic) which has been the biggest ever played in the world through an on-line computer ballot system, which aimed (sic) at changing the life of millions of people. We hope with part of your winning you will take part in our next 450 million dollars lottery programme."
It asks you to contact the International Payment Agent. The bottom of the letter states: "International Payment Agent is a Government-licensed Lottery Service Agency, which has been marketing National Lotteries to overseas subscribers for over 19 years. Acting as agents on behalf of Lottery players around the world, IPA makes it possible for you to enter Government Lotteries, such as the Emirates Lottery etc."
The only thing this program was designed to do is fleece you dry!
IPA is not a government-licensed agency. The only international group it belongs to is the world-wide association of advance fee fraudsters who specialise in conning money out of people by pretending you have won money in an overseas lottery.
Often these scammers use the name of legitimate lotteries like UK National Lottery to scam people.
If you respond, the scammers will ask you to wire money for various fees and government taxes to access your winnings. This is known as an advance fee fraud. The requests for money start small and then invariably increase as they gain your confidence and commitment. The scammers may refer you to others masquerading as banks or lawyers, and often use official looking logos on letters and emails.
There have been various other versions of "Emirate" lottery wins. Don't be fooled by the name change. Read more about these fake lottery wins in "Have you won an overseas lottery".