European Lottery Guild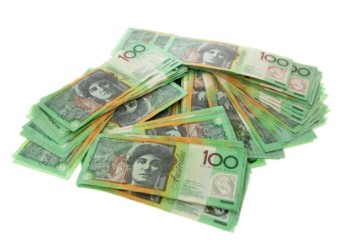 European Lottery Guild is offering you an opportunity to cash in on three of Europe's most "spectacular multi-million-Euro Lottos: the official state lottos of France, Spain and Germany".
WA ScamNet suggests you take the opportunity to steer clear of it.
European Lottery Guild (ELG) is a ticketing agent. It claims to offer one of 250 shares in a syndicate with a potential prize pool of $260 million. Each share costs $30.
The $30 covers the cost of the tickets and a service fee to administer the syndicate. But ELG does not say how much the service fee is or what the tickets cost.
The swish mail-out includes a photocopy of a "story" which appeared in the Daily Express about a UK resident who won millions through ELG. The "story" is actually an advert ELG paid to have placed in newspapers.
The problem with these overseas ticketing agents is you really don't know what you are getting for your money. And the promotion of overseas lotteries in Australia is also illegal!
Aside from the illegal conduct, WA ScamNet has general concerns about these types of promotions:
The ticket prices may be higher than the face value of the actual lottery ticket;

Consumers usually don't receive the tickets but instead receive statements providing information about the prize draw and any "winnings".

Consumers often don't know if they are part of a syndicate or the size of the syndicate; or even if their money is actually spent on purchasing tickets;

It is questionable whether any small "winnings" consumers may occasionally receive are actual prize payouts. The so-called "winnings" could be funded from other consumers' ticket money as a ploy to keep people "in the game";

Lottery hustlers have been known to use victims' bank account numbers to make unauthorized withdrawals or their credit card numbers to run up additional charges.
The US Federal Trade Commission is also warning its consumers to stay away from these lottery promoters. Check out their website warning www.ftc.gov/bcp/conline/pubs/alerts/intlalrt.htm
If you are going to play lotto then stick with the government regulated system in Australia. Profits from the Australian lotto system go to legitimate charities that help fellow Australians … not foreign company profits.