International Shipping & Notification Centre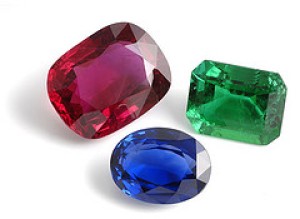 "We need your instructions regarding a shipment bearing your name and address."
The parcel:

Ruby Sapphire, Opal, Amethyst, Blue Topaz & Emeralds

$2,000 Bonus (well, bonus certificates, really).
"In the event we have not heard from you (within 15 days with $35) the parcel will be returned to its original sender."
Will we send our credit card number to someone we don't know in New Zealand?
We don't think so.
Maybe the International Shipping & Notification Centre should deduct $35 and just send the rest. Too easy!
Sometimes the most valuable part of a transaction like this is your name and address (not the jewellery!) Your particulars can be sold to similar companies for their "sucker lists". It is up to you to guard your personal information from misuse.
Related Scams
Lotterywest scams

An email using the Lotterywest logo and other unauthorised images has been received by many WA consumers advising them of a bogus Lotto win.

Read More...

Biotal diet pills

A Dutch scammer has come up with a particularly distasteful way of flogging diet pills – tell the customer they've won pension payments or cash.

Read More...

ILS

ILS claims you have won up to $65,000 in the ILS Big Draw Campaign. This is just another lottery ticket seller. If you are going to play lotto then stick with the government regulated system in Australia. Profits from the Australian lotto system go to legitimate charities that help fellow Australians … not foreign company profits.

Read More...