eBay account holders urged to change passwords
Do you, or someone you know, have an eBay account?
The buying and selling website is urging its 145 million active users to change their passwords.
The call has come after a database containing encrypted passwords, customer names, email addresses, physical addresses, phone numbers and date of birth information was subject to a cyber attack.
Read eBayInc's official statement.
Information was also posted on eBay.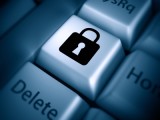 Both messages say that the compromised database did not contain financial information and that PayPal data, such as credit card information, is stored safely, separately and has not been compromised.
eBay users should change passwords asap and if the same password is used for any other online accounts (bank, social media, other shopping sites etc.) it is worth changing those too as a precaution.
Stay Smart Online has reiterated eBay's warning along with some advice about choosing passwords highlighting how weak passwords can be cracked by hackers: www.staysmartonline.gov.au/alert/ebay_confirms_security_breach
eBay has stated that attempts to carry out fraudulent activity would likely be in the form of phishing emails, texts, phone calls or fake websites. Read more about phishing.
Fight back against hackers and online scammers with WA ScamNet's tips:
Make sure you have an up to date firewall, anti-virus and anti-spyware software and back up important data regularly.

Check web addresses are secure (look for https and the closed padlock symbol).

Make sure sites are not fake versions – type the known URL in to your browser each time you log on.

Stop and think before clicking links or opening attachments.

Do not respond to emails asking you to update secure personal information or to stop accounts from being deactivated etc. The link is likely to activate malware (malicious software) so that your identity details can be stolen.

Change all passwords regularly using strong letter and number combinations and different passwords for different uses.

Always log out after each online banking session.

Take care when transacting online – use safe payment methods e.g. secure systems like Paypal and avoid wire (money) transfer systems which are virtually untraceable.
Page created: 23 May 2014