Canadian Prize Award Cowboy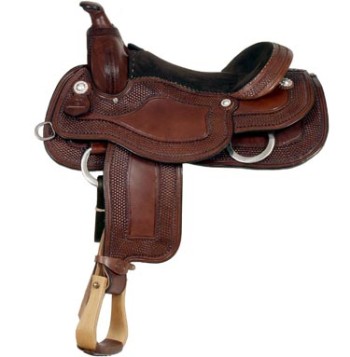 The "Canadian prize award cowboy" is a one-trick pony – using the same ploy of a $10,000 prize win to trick you into paying $40 for junk jewellery.
This Canadian-based postal scam operator sends out similar letters under various names claiming you are a "guaranteed cash award recipient" in a $10,000 prize draw.
As a special bonus, you will also receive a "stunning enamelled gold plated heart pendant set with a genuine hand-cut and polished .50pt diamond on a 18-inch gold plated chain" when you send in your $39.95 acquisition and transmittal fee.
Of course, the supposed "win" is just a ploy to get you to buy the heavily marked-up jewellery.
We've "branded" this scam operator the "Canadian prize award cowboy" in homage to the return address on the letters - a post office box in Yonge Street, Toronto, Ontario.
As we said, this operator is a one-trick pony. This scammer has been using the same hook to lasso consumers for years. When the heat goes on from authorities or consumers wise up to his or her game, this operator simply changes the "company" names on the letters.
For example, Willington Pierce Brothers uses duplicate wording to the Harris & Witherspoon letter. Goode, Walker & Company has been replaced with Advanced Financial Services.
The letters give the impression that you are the grand winner of the "Worldwide Publicity Award Draw", the "International Cash Award" or a similar sounding competition. Some versions claim to be acting on behalf of Worchester Jewelers (sic) of London, England. A look-alike cheque designed to get your attention often accompanies the letters.
Now saddle-up for the sting - there is NO GUARANTEE that you have won the $10,000 prize draw.
The fine print states that the winners are pre-selected (from a mailing list) prior to the mail-out and need to respond to win the money. This is a very unusual way to conduct a competition. And the fine print makes no mention of what happens to the money if the winner does not respond!
In order to justify the statement that you are a "guaranteed cash award recipient", this cowboy gives every respondent US$1.
The fine print also states that this promotion (presumably with the same prize draw) could be sent under different "creative representations" (i.e. different letters using different company names).
It begs the question: if the jewellery was worth anywhere near $40, why the need to trick people into buying it?
WA ScamNet wishes the Canadian cowboy would stop flogging a dead horse!
The only good news is that the fine print does state how to get your name removed from the mailing list. We suggest you take this operator up on the offer.
You can download a template letter from our website by clicking here. Send it to 3219 Yonge Street, Box No 415, Toronto Ontario Canada M4N3S1. Make sure you use the company name (for example Willington Pierce Brothers) and the spelling of your name as it appears on the letter.
This is a list of known Canadian prize award cowboy letters:
Harris & Witherspoon;

Goode, Walker & Company;

Advanced Financial Services;

Willington Pierce Brothers;

Greystone Financial Services;

Payment Resources Group.
Related Scams
Lotterywest scams

An email using the Lotterywest logo and other unauthorised images has been received by many WA consumers advising them of a bogus Lotto win.

Read More...

Biotal diet pills

A Dutch scammer has come up with a particularly distasteful way of flogging diet pills – tell the customer they've won pension payments or cash.

Read More...

ILS

ILS claims you have won up to $65,000 in the ILS Big Draw Campaign. This is just another lottery ticket seller. If you are going to play lotto then stick with the government regulated system in Australia. Profits from the Australian lotto system go to legitimate charities that help fellow Australians … not foreign company profits.

Read More...