In October 2019, consumers received calls offering great mobile phone plans with a cheap contract offered by mobilecitii at www.mobilecitii.com website. It required a driver's licence number and Medicare number to sign up. The fake website was set up to appear to be the legitimate mobileciti website and to draw victims to a legitimate-looking website. However, if you are observant you will note that there are is a double letter 'i' in the name and in the website address, and the URL does not end in 'au'. These are important points to look for when you think about transferring money to an online business. The aim of these fake websites is either to steal your money or your personal information. Think before you are tempted to 'impulse buy' and don't fall prey to cold calls who offer great deals that are ending soon. The legitimate business has since added a notice on their website warning customers not to be fooled by fake websites purporting to be legitimate businesses.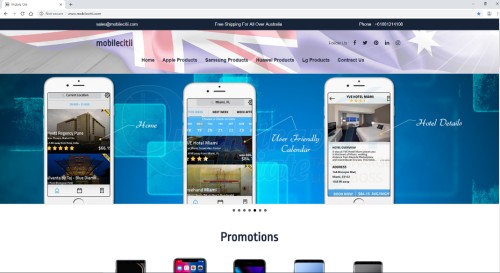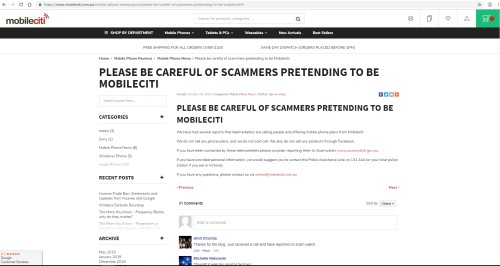 What can consumers do to protect themselves?
Consumers should be wary if an online retailer offers goods well below market prices and doesn't accept payment by credit card or Paypal. Be especially concerned if the site asks for payment by bank or wire transfer only.
WA ScamNet advises online shoppers to:
only purchase from well-established reputable online retailers;
be wary of online retailers who accept bank transfers as their only method of payment;
use secure online payment systems. Look for a padlock and https:/ in the web address when entering financial information to make sure your details are secure;
be wary of websites selling goods well below market prices;
do an internet search of the website and business to get comments and reviews from other consumers who have used the same site;
never send money, give your banking or credit card details or other personal information to anyone you don't know or trust, and never by email or over the phone; and
don't be sucked in by tempting deals that appear as pop-ups on social media.
You can find more information and advice on how to fight back and protect yourself against scams. Enquiries can be made by calling 1300 30 40 54 or report a scam online.