Eva Lorca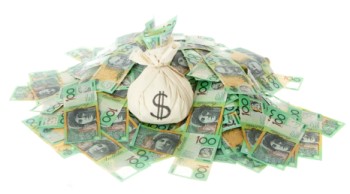 Eva Lorca brings you a prize that doubles your winnings!
From the Federation Internationale d'Attribution de Gains - Legal Department Games Services of Switzerland...
"It's official! YOU ARE OFFICIALLY DECLARED THE WINNER !
WE GUARANTEE THAT YOUR CHECK FOR $21,500 WILL BE MADE OUT EXCLUSIVELY TO YOU AND SENT... in 48 hours*!"
But wait, there's more:
"The amount of the check made out to you has been doubled ... $45,000."
Over the page is the fee, $53 to Eva Lorca in Switzerland.
So what does all this mean? Not much really, if you read the fine print on the inside of the envelope. Pay the fee, return the form and you will go into a draw for a single prize of $21,500. The prize can be more than doubled by a further draw.
WA ScamNet contributors have guessed that if misleading mail like this was sent from Australia, the sender would be prosecuted. So they send it post free to WA ScamNet instead. Well done, and thank you!
Federation Internationale d'Attribution de Gains first featured in WA ScamNet in August 2003.