Bitcoin Millionaire Scam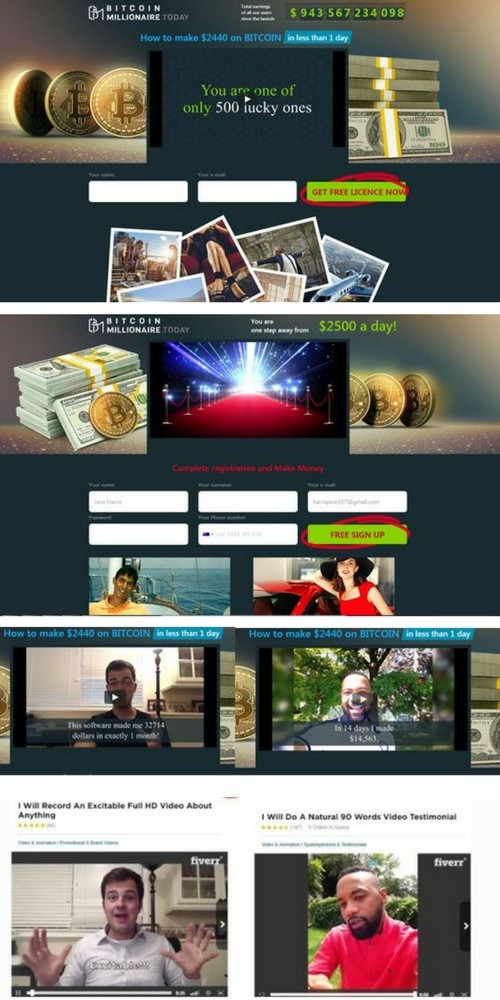 Western Australian's are being targeted with spam emails and links to a website offering a bitcoin trading software which promises to makes $2440 per day. The email and website say they will realease as few as 500 licences for the software, creating a sense of urgency.
The website is full of fake testimonials of people living a luxurious lifestyle after using this software. The testimonials have been performed by paid actors and are completely fake.
The website binaryoptionswatchdog.com performs in-depth reviews of binary options brokers to determine if they are legitimate or a scam. The review of Bitcoin Millionaire, also known as Bitcoin Millionaire Today, has been assessed as a scam.
Advice:
Be wary of any investment which offers a high return with little risk and get independent financial advice before committing any money. Only use operators with an Australian Financial Services license or who are authorised by an AFS licensee. Also check on the ASIC website for more information on investing.
WA investors who have given money to Bitcoin Millionaire/Today should contact Consumer Protection by email or by calling 1300 304 054.
More advice on binary options and other investments is on ASIC's Moneysmart website.